A Brief History
Since they first appeared in the late 1990s, Ziller inks have been a favorite of scribes, especially for those using a pointed pen. The color selection remained the same for a long time, but in the last couple years, there has been stream of new and delicious colors. I corresponded with Richard Mungall to learn how these inks for broad edge calligraphers and pointed pen people came about.– John Neal
JOHN: First, where does the name Ziller come from?
RICHARD: It is from Stephen A. Ziller, a 1932 graduate of the Zanerian College of Art in Columbus, Ohio, and a master penman with whom my wife Vivian apprenticed. In 1936, Stephen took over the studio from the founder, Frederick W. Tamblyn, a nationally recognized penman of the era. In 1986, Vivian and I became partners in the engrossing and lettering arts studio, Ziller of Kansas City. When Stephen retired at the age of 79, we took over the business.
J: Why did you start making the inks? It sounds like a messy, complicated thing to do.
R: Ziller had long made a black and a white ink that were used for studio work and that were sold to correspondence class students, other penman, and to a few calligraphy and penmanship supply stores. During the late 1990s, our chemical vendors were changing how they did business. The raw materials for our inks were becoming much more expensive in the small quantities that we used, and it was difficult to justify continuing the same as before. So, we set out to develop new inks that would replace the black and white inks that the studio had been offering.
With that task before us, we said, "Let's see if we can cram into one jar as many great qualities as possible." We wanted our inks to be lightfast and archival, waterproof when dry, pH balanced, and unaffected when guidelines are erased. Also, we wanted good handling characteristics that would allow the inks to be used with a variety of tools and techniques.
Developing the inks was a time-consuming task and somewhat trial and error. Establishing proper viscosities was important so that each ink would flow smoothly from the pen or brush. The process was tedious at times, as each pigment affects the basic formula a bit differently. We ended up with a set of 10 carefully formulated acrylic inks that were first introduced in the summer of 1998 at the IAMPETH convention held in Atlanta and at the international calligraphy conference held in San Diego, California.
Since then, these Ziller inks have been used with broad pens, pointed pens, Pilot Parallel Pens, and brushes, and for marbling and staining. We have seen them being used on a variety of surfaces other than paper, including glass, leather, bananas, leaves, wedding runners, tennis shoes, shirts, jeans, and vests.

J: Are certain colors more difficult to make, presenting more problems than others?
R: White presented particular difficulties. It requires the size of the pigment particles to be larger than those of the other colors. If the particles are too small, the white ink will appear to be transparent. Larger pigment particles make for a more opaque ink, but if the particle size is too large, the ink won't flow smoothly from the pen. Finding the right balance was very important. White was one of our first inks. Ivory, introduced this year, was also a challenge to create. We wanted a subtle off-white shade that looks great on dark papers, and getting there required the right combination of added pigments and in the correct amounts.
Our family of inks first consisted of two blacks (glossy and matte), the white, three primary colors, three secondary colors, and a nice brown. Over the last few years, new colors were added. These started out with a group of pastels: Winter Sky Gray, Wild Rose Pink, French Lavender, Spring Green, Periwinkle Blue, and Peach Blush. Then came Cranberry, Wisteria, Charcoal (a darker gray), Mauve Mist, Tranquil Taupe, and Ivory. After that, a batch of seven more colors: Aqua Blue Green, Azure Blue, Nasturtium Orange, Meadow Green, Daffodil Yellow, Lagoon Blue, and Flamingo Pink. Two metallic inks round out the Ziller family: Aspen Gold and Sterling Silver. There is also Ziller Ink Thickener and Ziller Pen Cleaner, specially formulated for Ziller and other waterproof acrylic inks.
Below are some of the current range of colors. For neutrals, in addition to white and two blacks, there are now two pre-mixed grays, Ivory (a subtle off-white for a softer look), and a darker Tranquil Taupe. Recent additions to the color line offer lighter versions of some of the original colors.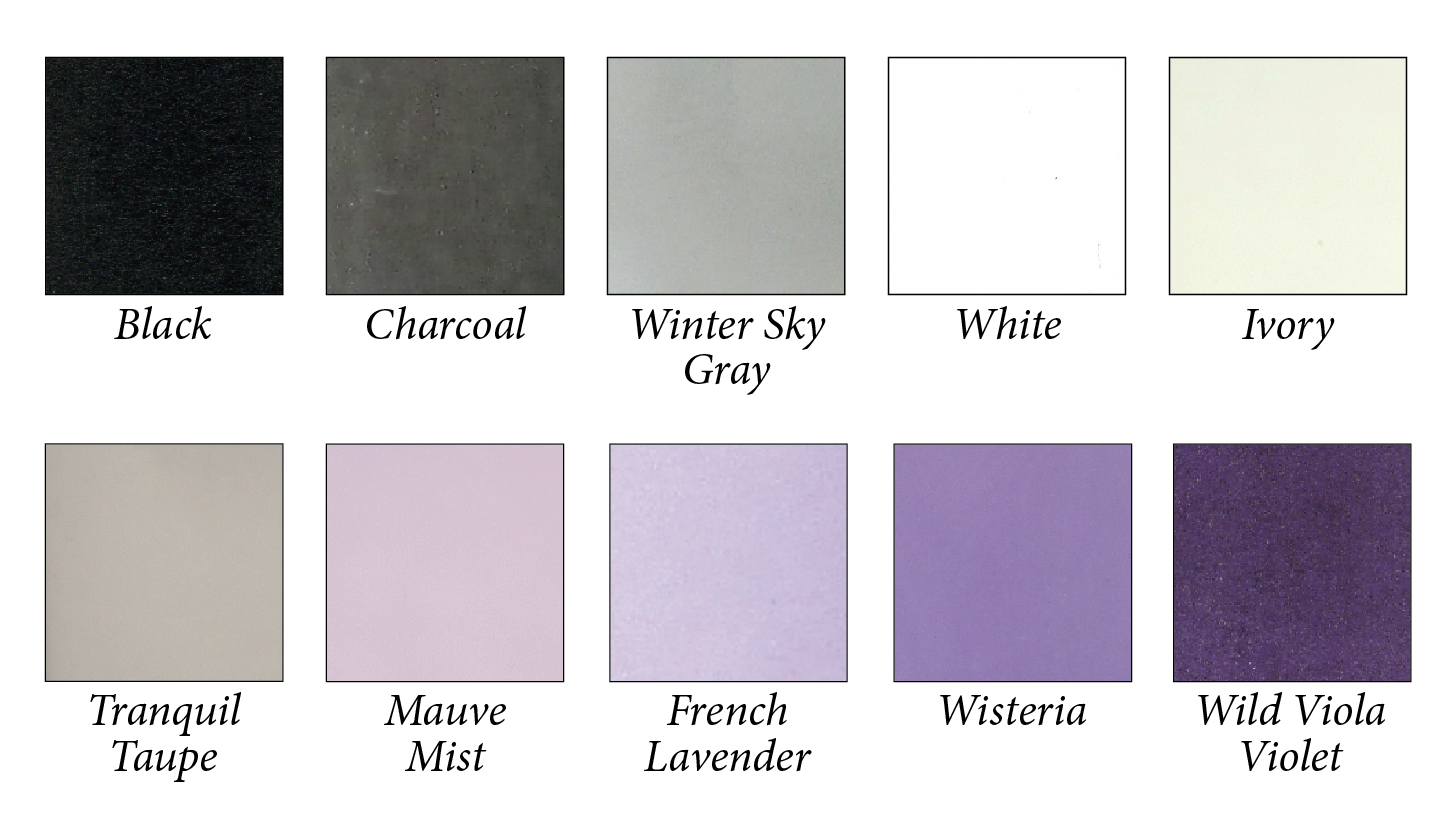 Recent Posts
Links to Products:S3009 - INKMETHIS Layout LinerS752- Plexi Tabletop EaselS2017 - 11-Well Porcelain …

Links to Pens:Uni Pin FinelinersSakura Pigma Professional Brush MarkerSTABILO Pen 68 Bru …